DIY Half Moon Manicure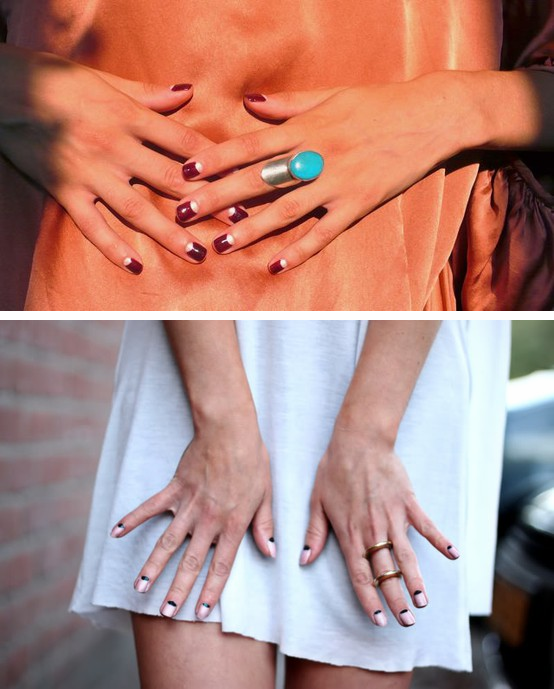 What you'll need:
-Butter London nail laquer color pairing "Diamond Geezer" & Chimney Sweep."
or
-Butter London nail laquer color pairing "Old Bill" & "Knees Up."
-Basic hole reinforcers from Target or any office supply store.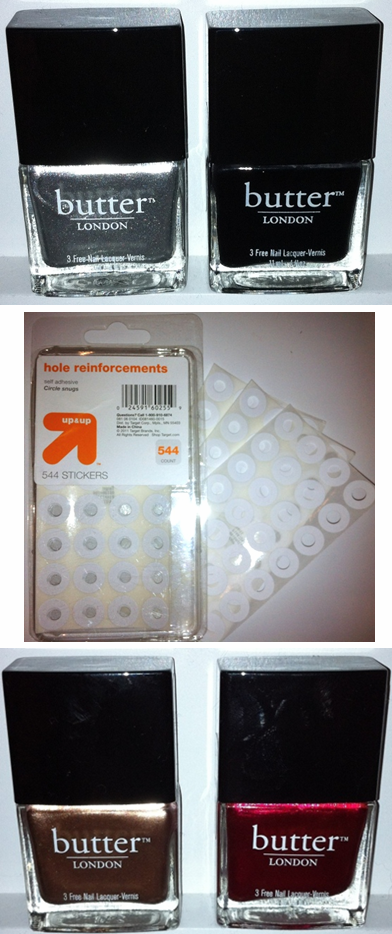 How to!
1. Start with fresh trimmed nails and paint with a base coat.
(This is not an entirely neccessary step but it will help your polish last longer.)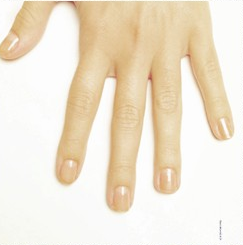 2. Paint two coats of Butter London's "Diamond Geezer" or "Old Bill" on all nails (or whichever light shade you're choosing as your base color.)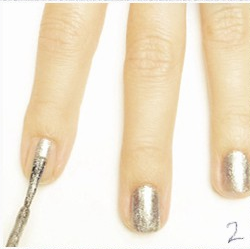 3. After your base has dried completely, carefully apply a hole reinforcer at the cuticle of each nail. Place each reinforcer according to how big or small you want your "half moon" to be.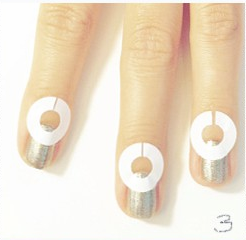 4. Paint the top half of each nail with your preffered dark shade. In our case we chose Butter London's "Chimney Sweep" for our silver scheme, and "Knees Up" for our gold scheme. Cover the tip of each hole reinforcer slightly but try not to cover it completely as this could complicate later steps.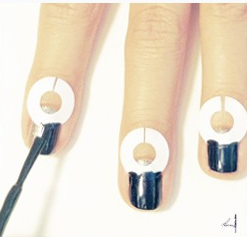 5. Once your dark coating has dried completely, carefully peel off each hole reinforcer SLOWLY.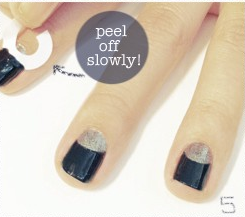 6. Cover with a topcoat and let dry completely.


Voila! You now have a fabulous holiday half moon manicure!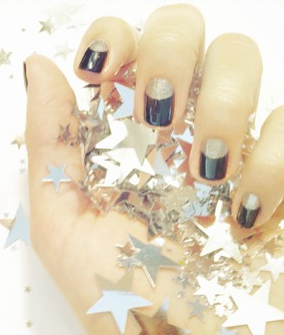 Happy painting!
XOXO