Erin's Favorite part of the job (that has easily become mine as well) is remerchandising the Sweetlife floor. Almost monthly we go in switch up the clothes to create a fresh pretty store for all you shoppers ;) We try to showcase our favorite styles of the season or of the hottest trends. Its a really fun creative aspect of any retail store! Erin has a collection of adorable props, pretty furnature, and other old and quirky antiques that are so fun to display different pieces.
Below are some pictures of the most recent Re-merch.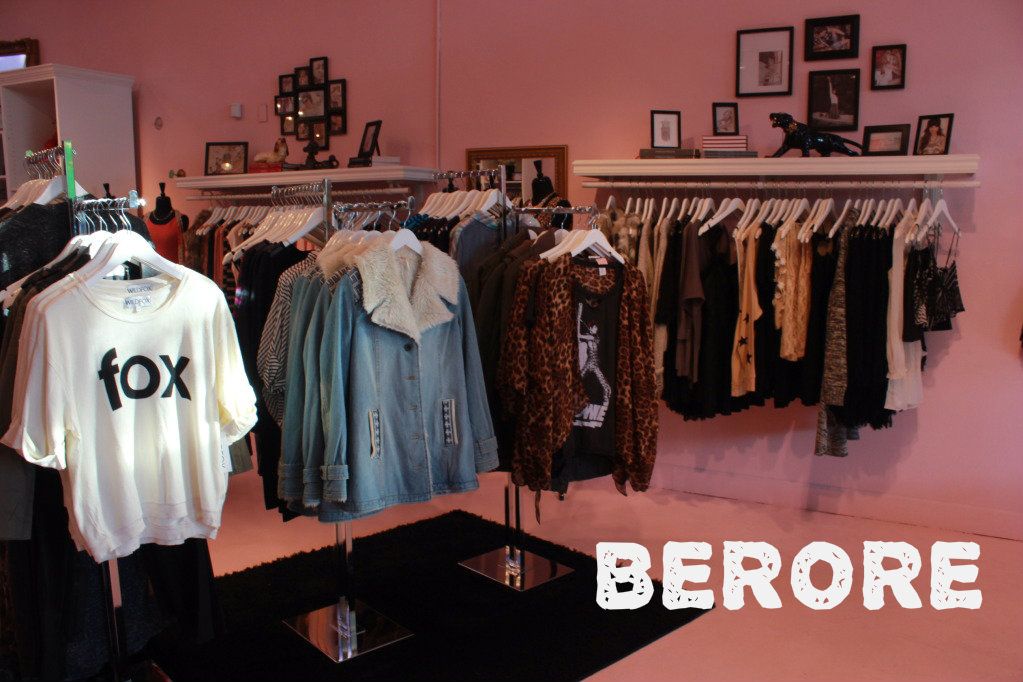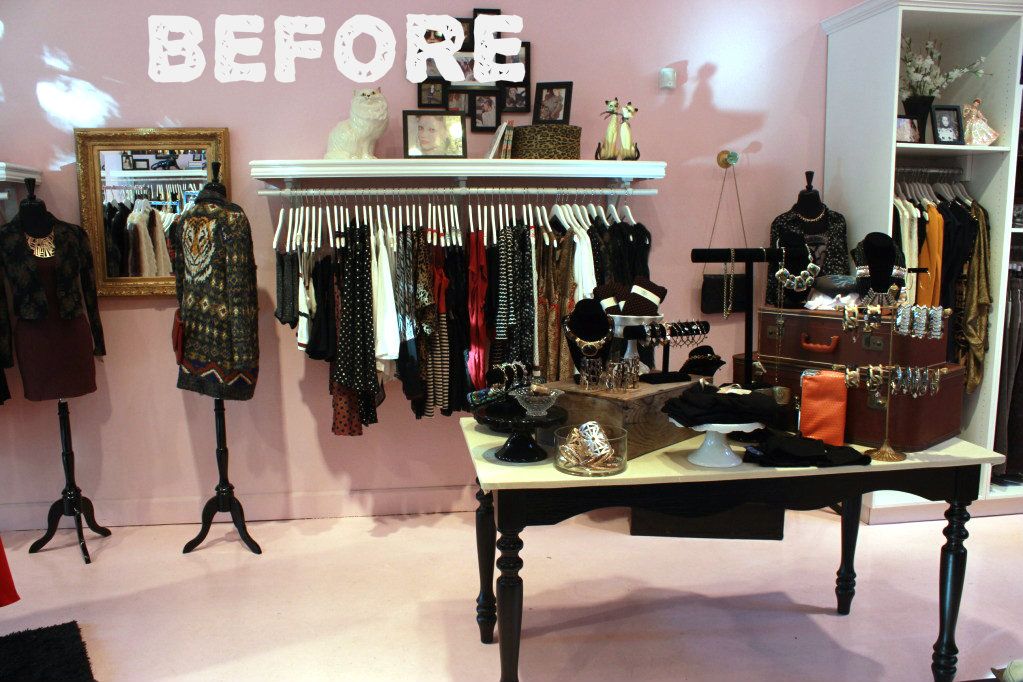 Clothes easly get picked through (which is always a good thing) but can make the store look a little sad. When we notice a rack full of onsies (one size only) or clashing colors we know it's time to re-vamp.
We Start fresh and peel away all the clothes from the shelves and tables then place them on rolling racks.
We try to focus on a certain item or trendy piece that we want to display and draw people in.
The last re-merch we did was after the Summer blowout sale we had. We were ready for fall and focused on gunge for september and october. We dsiplayed vintage Levi's, Military jackets, and a lot of plaid.
This time around Pre-Holiday was on the brain. The results: tables full of studs and rich deep colors, beenies, scarves gloves and sweaters. The racks full of cool colors, furs, a studs and leather.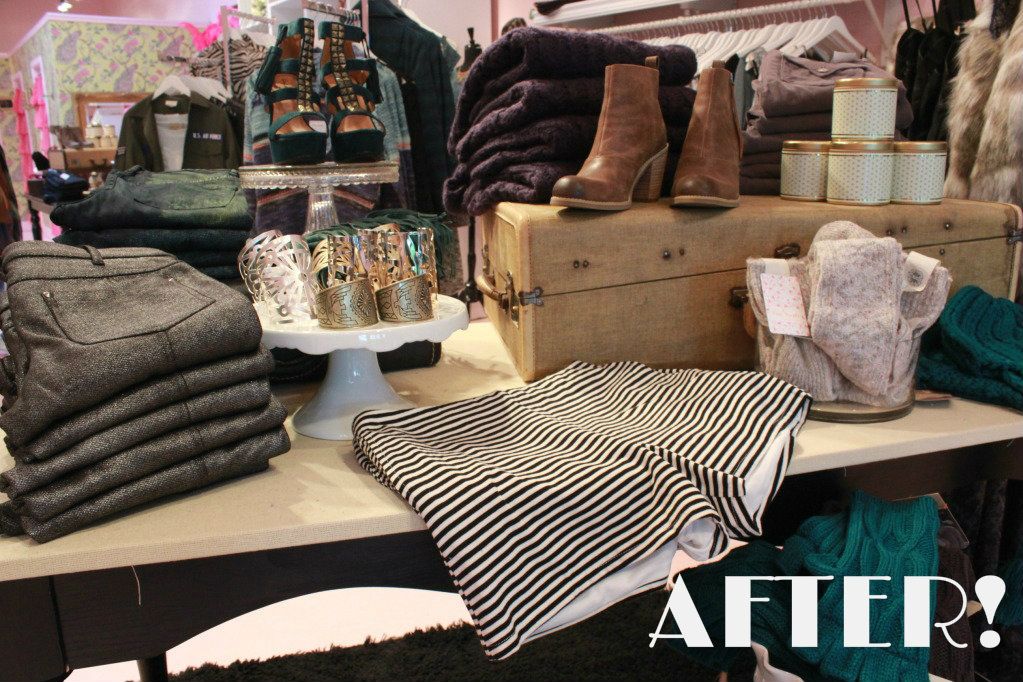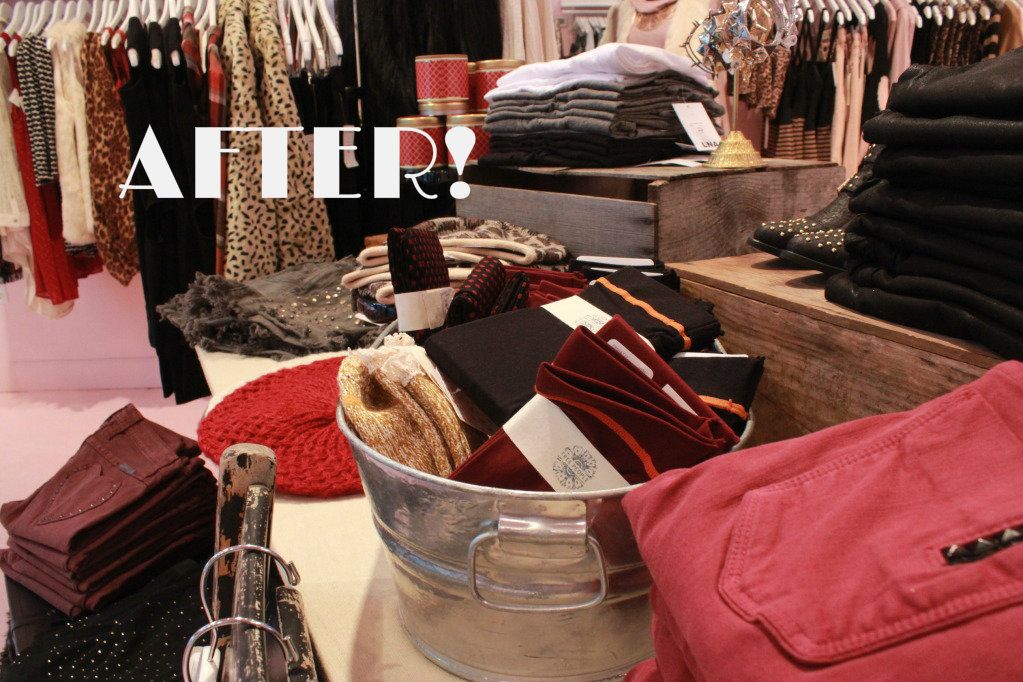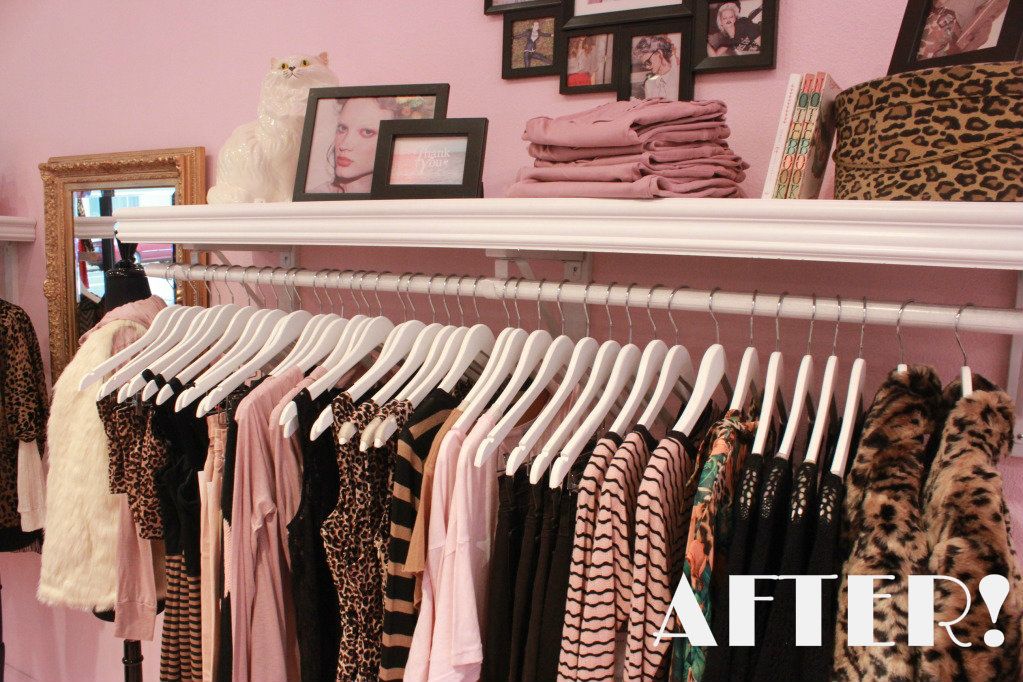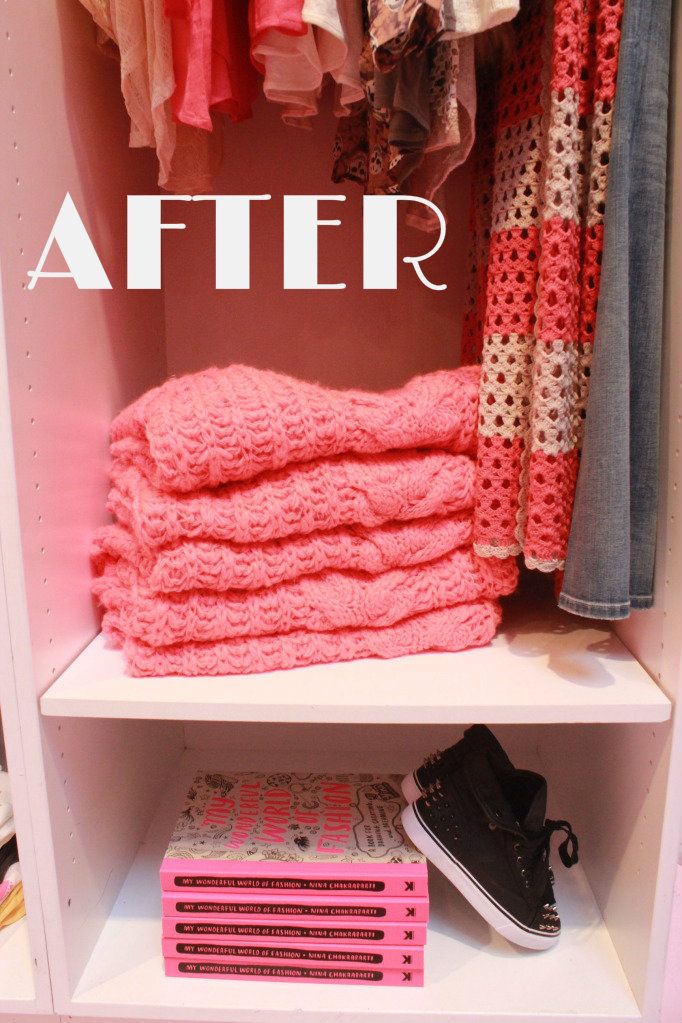 H
ope you enjoy!! xoxo Kajsa