Here are three super fun trends for this spring!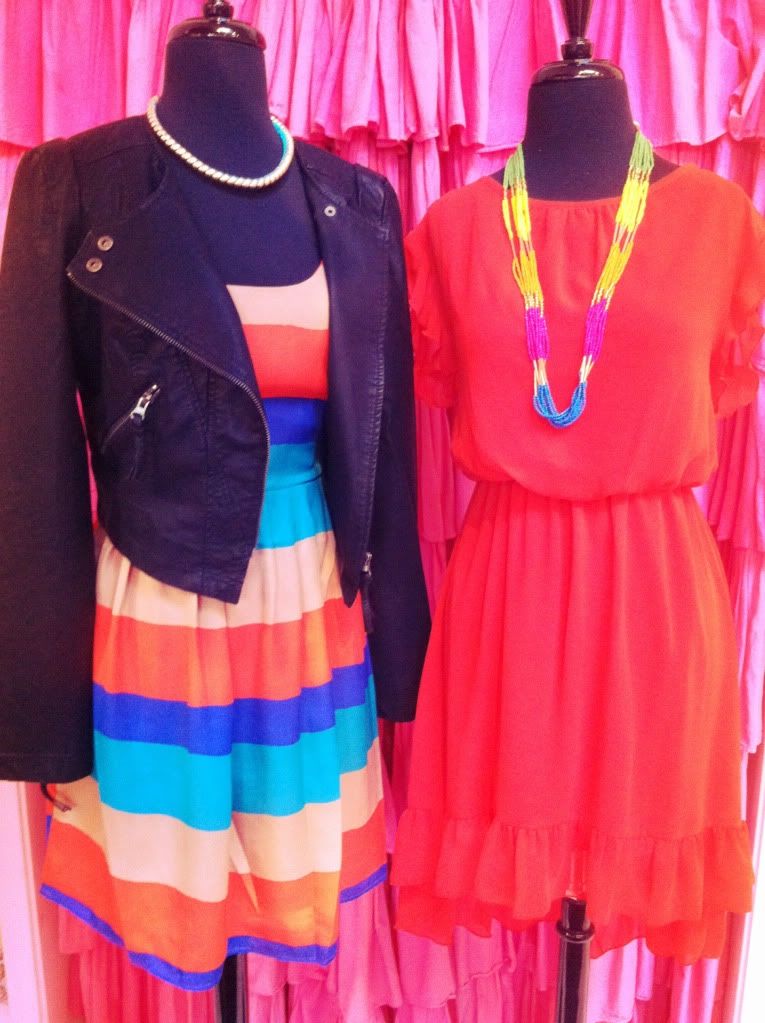 BRIGHT IDEA!
The weather is changing, the birds are singing, and the flowers are beginning to bloom. That must mean that it is spring! So put away all those winter clothes and bring out the color! Neon, vibrant, bold, and lively colors are all the rage! Try pairing two bright pieces together, for example a purple top and an orange skirt, this is called color blocking and it's perfect for this spring!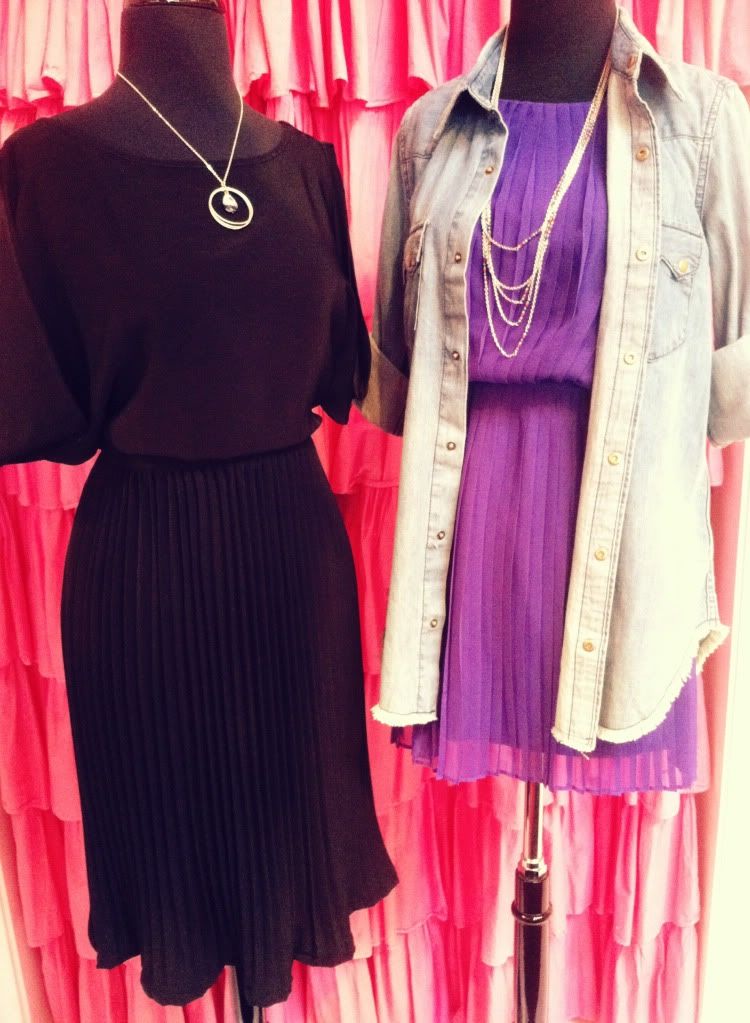 YES PLEATS!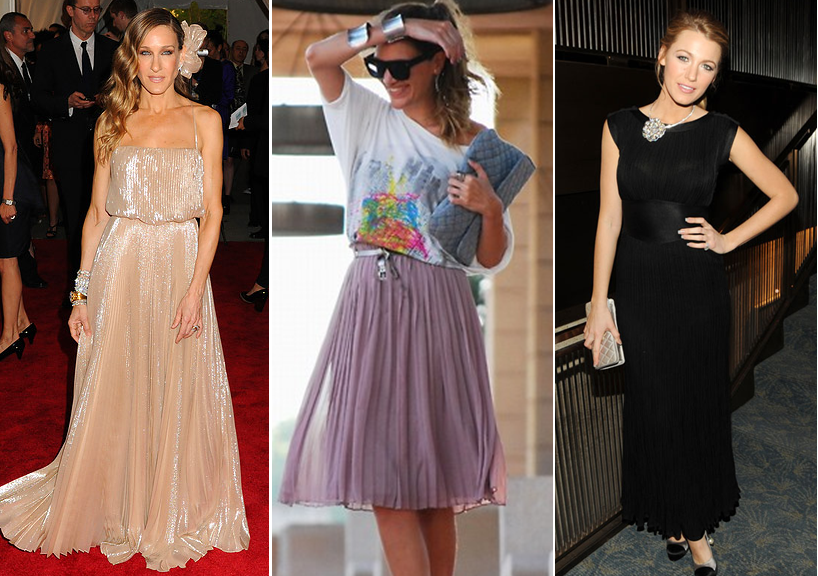 Pleats are very pretty and perfect for the season! This dainty look spices up the traditional high-waisted skirt or solid colored dress!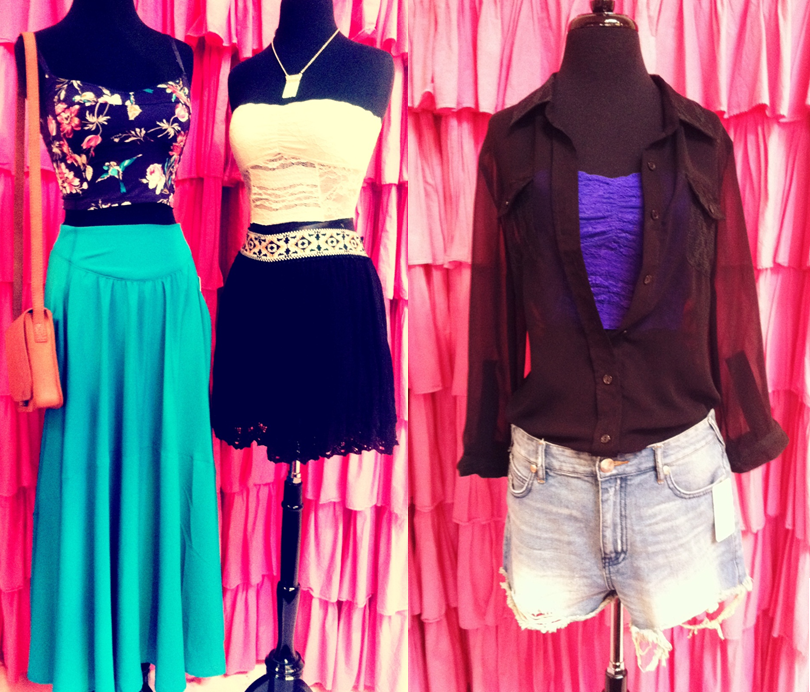 TOP THAT!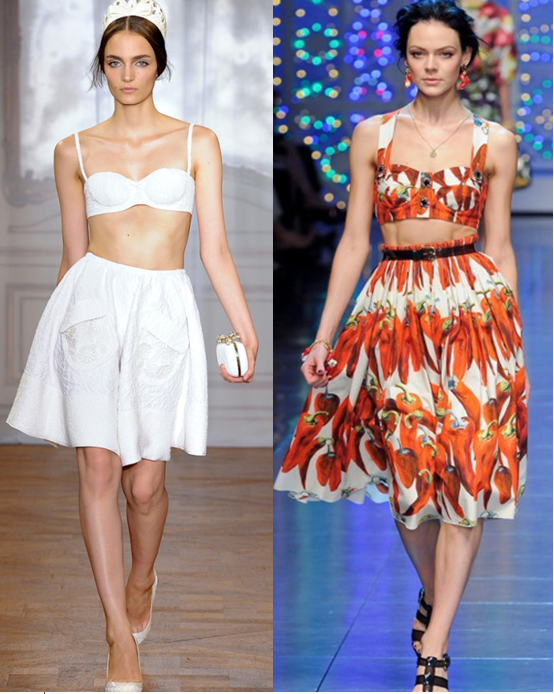 For a more daring look, try a long bandeau or cropped bra with a high-waisted skirt or shorts! This look is right off the runway, featured in No21 and Dolce & Gabanna's Spring 2012 runway shows. For a little more coverage try putting a shear collared button up shirt over!
xoxo, Savanna